Inbox is a Qontak Omnichannel feature where customer service will serve all user complaints in the form of chats that enter the Inbox.
To view the Inbox view on the Web, you need to follow these steps.
1. Open http://chat.qontak.com/ in your browser. You can use Chrome, to get more accurate notifications.
2. Enter your Username and Password. Click the "Login" button to get started.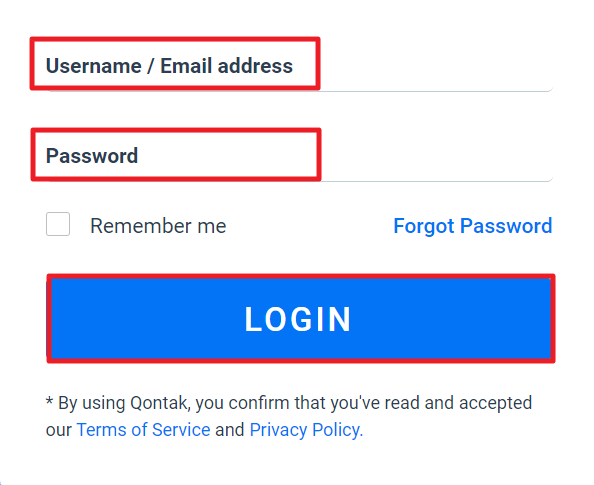 3. Here is the web view that appears after you click the Inbox menu with the features provided.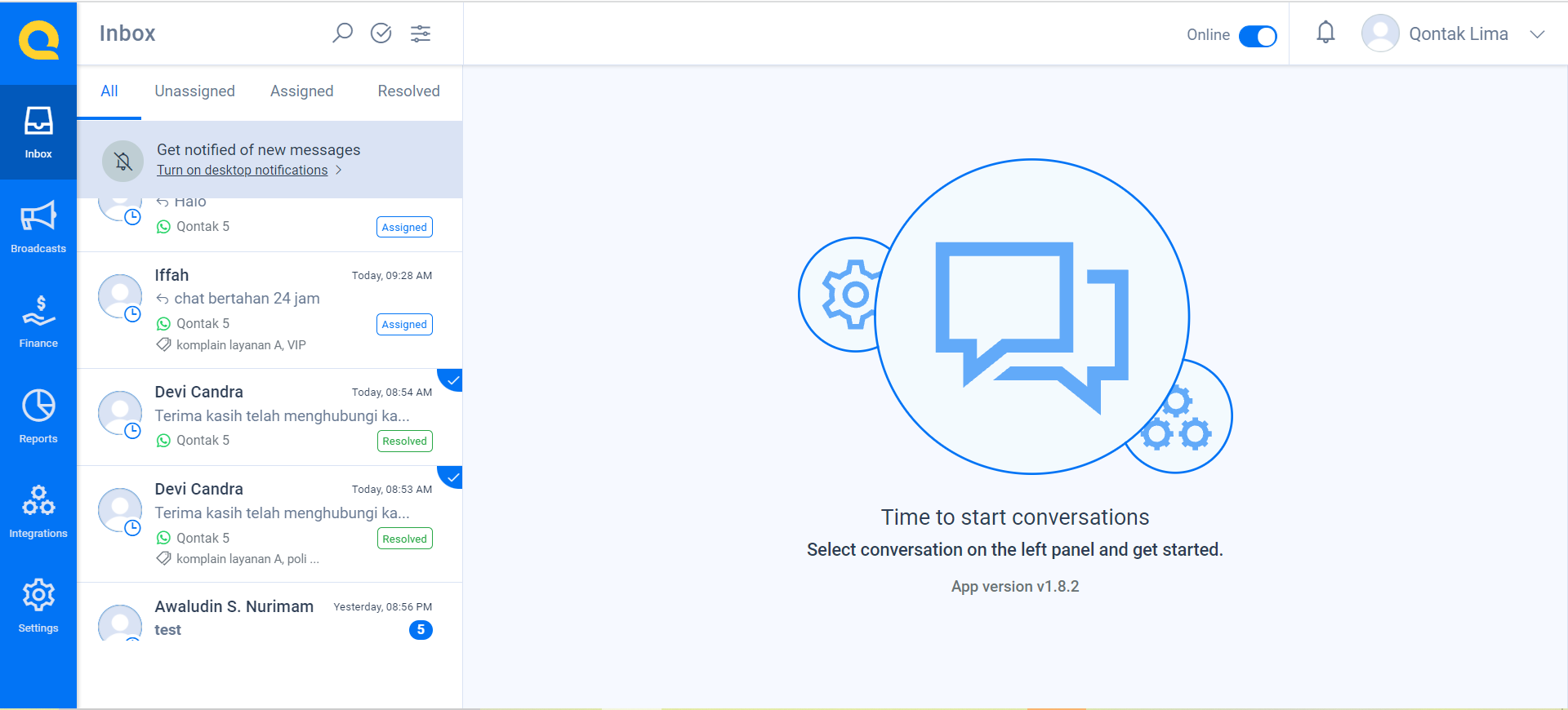 Explanation of each feature:
"Filter" button to view Inbox with certain settings.

"Search" button to search Inbox by name.

"Resolve all expired chat room" button to finish all expired chats.

There are 4 status messages in Inbox (All, Unassigned, Assigned and Resolved).

Description:


- All → Accommodates messages that come
- Unassigned → All messages which haven't been assigned to the agent
- Assigned → Messages which has been assigned to an agent
- Resolved → Get closed/resolve for a conversation that has been finished/perfectly answered and the Agent wants to close the conversation.