The Add User feature only applies to accounts with Admin level. Make sure you are an Admin in the company's CRM to be able to add new users .
To add a user, you can follow these steps.
1. Click the arrow located to the right of your username (at the top right of the CRM dashboard).
2. Select User Settings.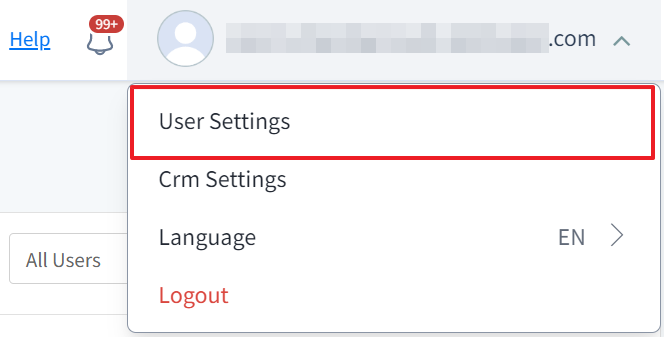 3. Click the "Add User" button at the top right.


4. Fill in the personal data of the user you want to add according to the available fields.


First Name: The user's first name (can be full name or nickname).
Last Name: Last name of the user (can be the full name, nickname, or the name of the division/section of the user).
Mobile Number: The mobile number of the user, if required.
NIK: User's National Identity Number, if required.
E-mail address: An active e-mail address that can receive messages from Qontak CRM.
Password: Password to log into the account.
Primary Team: The primary team of the account (if applying a team within CRM).
Secondary Team: The second team of the account (if belonging to more than 1 team).
Tags: Additional information to bookmark a user account.
Staff Level: Click the column to s elect the staff level on the drop-down.
Role: Account level in CRM, in the form of Admin and Member ( Admin : has wider access in CRM, usually owned by Supervisor; Member: access for staff, under supervisor).


An asterisk (*) in some fields indicates that the column is required , and other fields are optional.
5. Click "Create User" after the data entry is complete. The system will save the new account creation data.