The Task KPI by Status report has two sheets, namely Tasks KPI by Status and Task Change Log.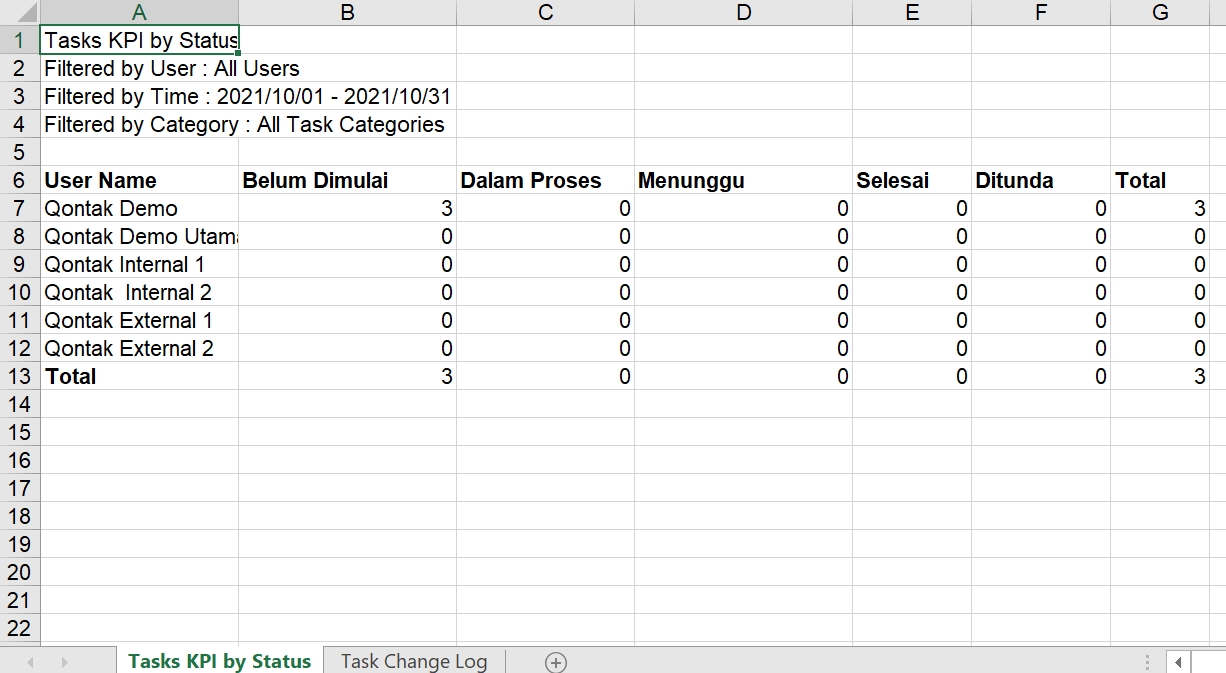 In the Tasks KPI by Status sheet, the displayed reports can be previously filtered by User, Time, and Task Category.
This report will display a list of users and the respective number of Tasks they have per their Status. And also displays the total number of tasks that each user has.
In the Task Change Log sheet, detailed changes made to each task are displayed. As for the details that can be seen
Task = Task Name
Category = Task Category
Associated Record = Task Association (Contact, Company, and Deal)
Owner = Task Ownership
Due Date = Task due date
Previous Status = Previous Task Status
Next Status = Task Status after change
Plan = Plan Details in the Details / Plan field
Result = Details Plan in the Result / Next Step field
Langitude Longitude = Latitude, Longitude
GPS Check in Date = Check in Task Date
Created At = The date the task was created
Updated Date = The date when the Task was last updated/modified
Moved Date = Task move date from Previous Status to Next Status