1. Bizphone Desktop App
Bizphone Desktop App is a useful application for making and receiving calls via computer. This application is a softphone client that can be utilized on a Windows or Mac desktop.
You need an active Bizphone IP license to sign in and use the app.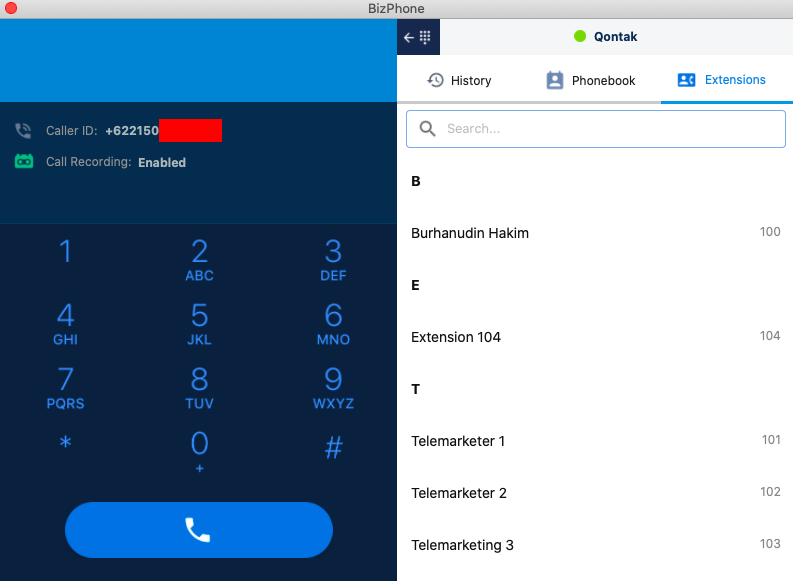 2. Mac OS

Available for Mac OS version 10.10 or later (we recommend updating your Safari to the latest version).

3. Windows

System Requirements:
Windows 7 SP1 or later .NET Framework 4.5.2 or later (if you have not installed the installer, the system will download it automatically).
Visual Studio 2013 and 2015 32-bit redistributable libraries (installer included).