Qontak CRM is available in 2 versions, web and mobile versions. So, if you want to manage your deals, you can do so directly on the Deals Menu in your Qontak mobile app. Here's what the mobile version of Deals looks like:
Login to your Qontak CRM account.

Click the Deals Menu, at the bottom of the menu and the display of the mobile version of the Deals Menu will be displayed as follows.



Only deals at certain workflow stages are what you can see in more detail.
Description:
Filter Icon: Use this icon to filter deals by owner, team, company association, and deals, created date, modified date, and all properties in the deal menu.
Search Icon: Use this icon to be able to search for the desired deal by writing the name of the deal or other deal details.
Dropdown list pipeline: Find the flow you want to monitor and/or that you will use easier with this feature. After selecting the appropriate pipeline, you will be facilitated with the stage of the deal, which is the workflow specification.
Duplicate data: Swipe the deal to the left of the deal you want to copy.
Edit & Delete icon: Swipe left on the deal you want to edit or delete. Then select the "pencil" icon to edit and the "trash can" icon to delete the deal.
Add Deal Icon: Use this icon to manually add a new deal.
Important
If you find problems such as:
1. The data in the pipeline does not appear and there is a notification "You are offline", this can be caused by the Automatic mode in Offline Mode being turned on. So, if the signal is unstable, Offline mode will appear. We recommend that you click Always Online so that notifications don't appear when you are offline. Or, you can also activate Automatic mode, if when you are online, changes to the data you previously provided will be saved when the network is connected again.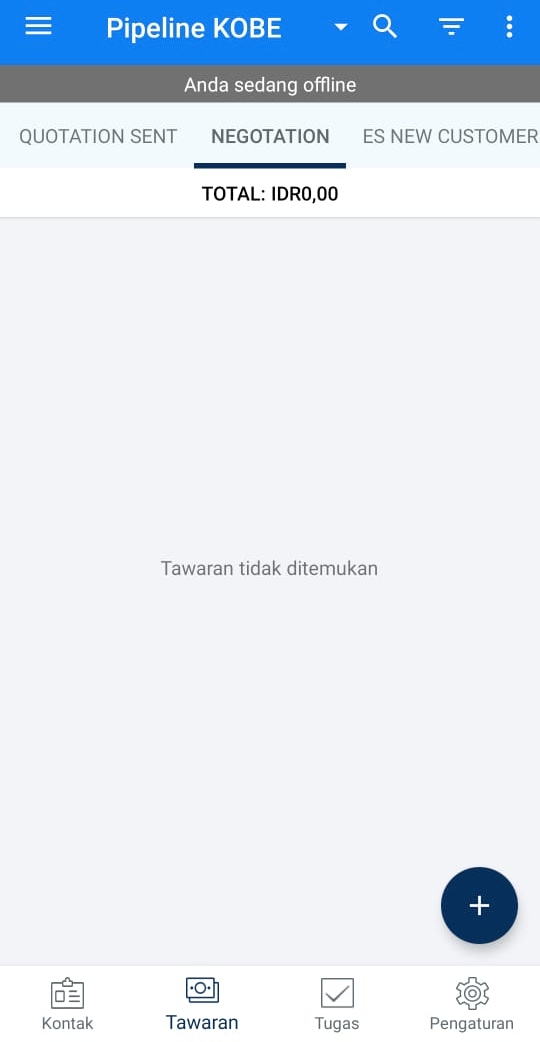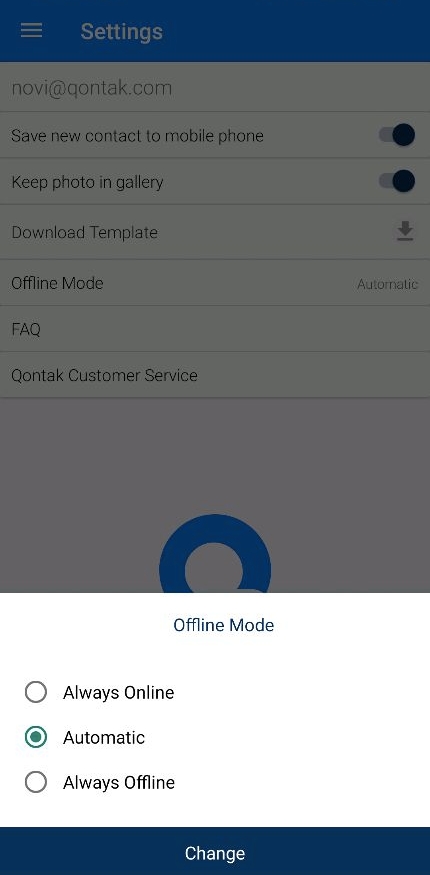 2. Address constraints are not found, then the internet condition is unstable. You can try the following steps:
- Move location
- Reconnect the network and if the network is stable, the location will be found again.
- However, if you have changed the network but are still having problems, you can contact our WhatsApp Hotline.